Posted by Kim Evans on 19th Nov 2020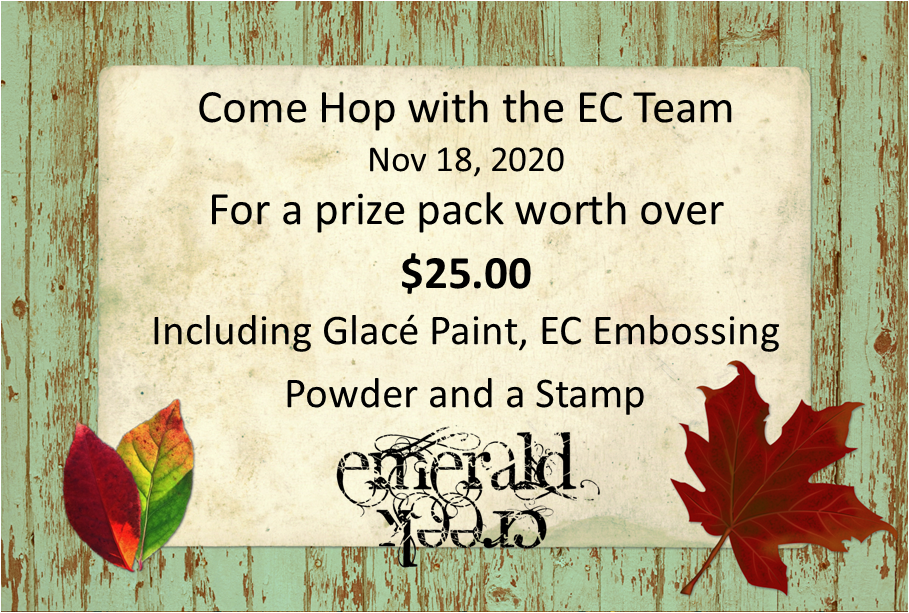 Welcome to the first project in our triple hop series.
All you need to do is read through and comment on each blog. You will then be entered into a draw for Monday, Nov 23, 2020 for the $25.00 Prize pack
*****
2020 has done a great job of beating fluidity and transitions into us here at EC and the Evans family.
If you have heard any of my live posts, you may have noticed, like everyone else, 2020 has not stopped changing. It's been about adapting and becoming fluid with change.
My hardest transition was clearly with my dad. Through everything else, the strain and stress of a wild and rapid changing disease, we never had a moment to stop and catch our breathe... or catch up. I missed the blog hop deadlines TWICE with StencilGirl which really sucked because they are one of my most favourite companies and some of the best people to work with. We are hoping that 2021 brings an Epic Hop but we didn't want to let 2020 end with out featuring Ann Butler and her products wth both Emerald Creek, Papers and Glacé paints, and her Stencils with StencilGirl.
Now to highlight how I rolled the joy, sadness, tears, exhaustion, pride, and success onto an old canvas, creating a tranquill tranistion for a spare bedroom piece of art. Art is personal. You may just see colours, textures etc, but for me to pull it all together I had to let go and let my heart move me though mediums.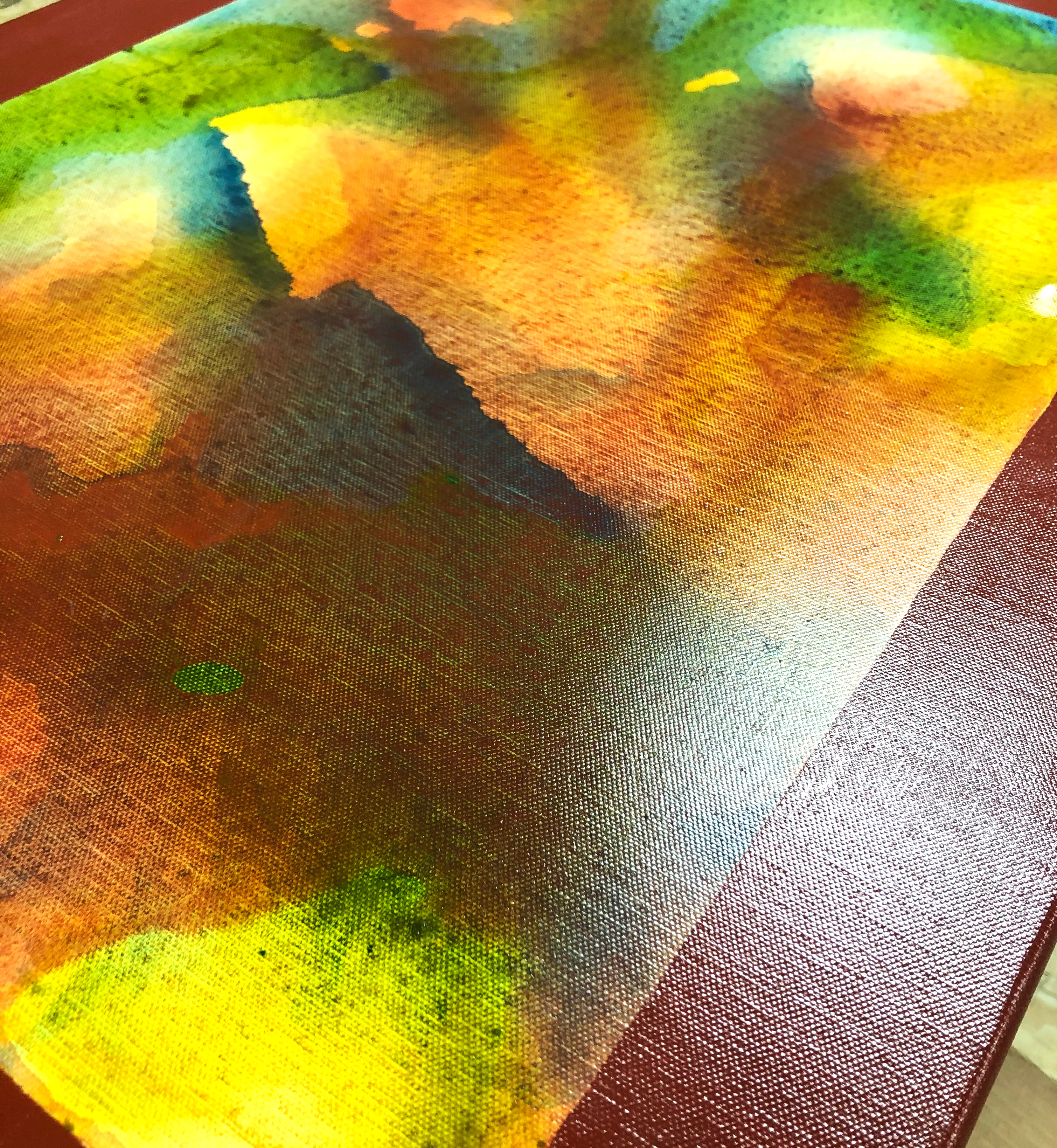 An Old Canvas print I was given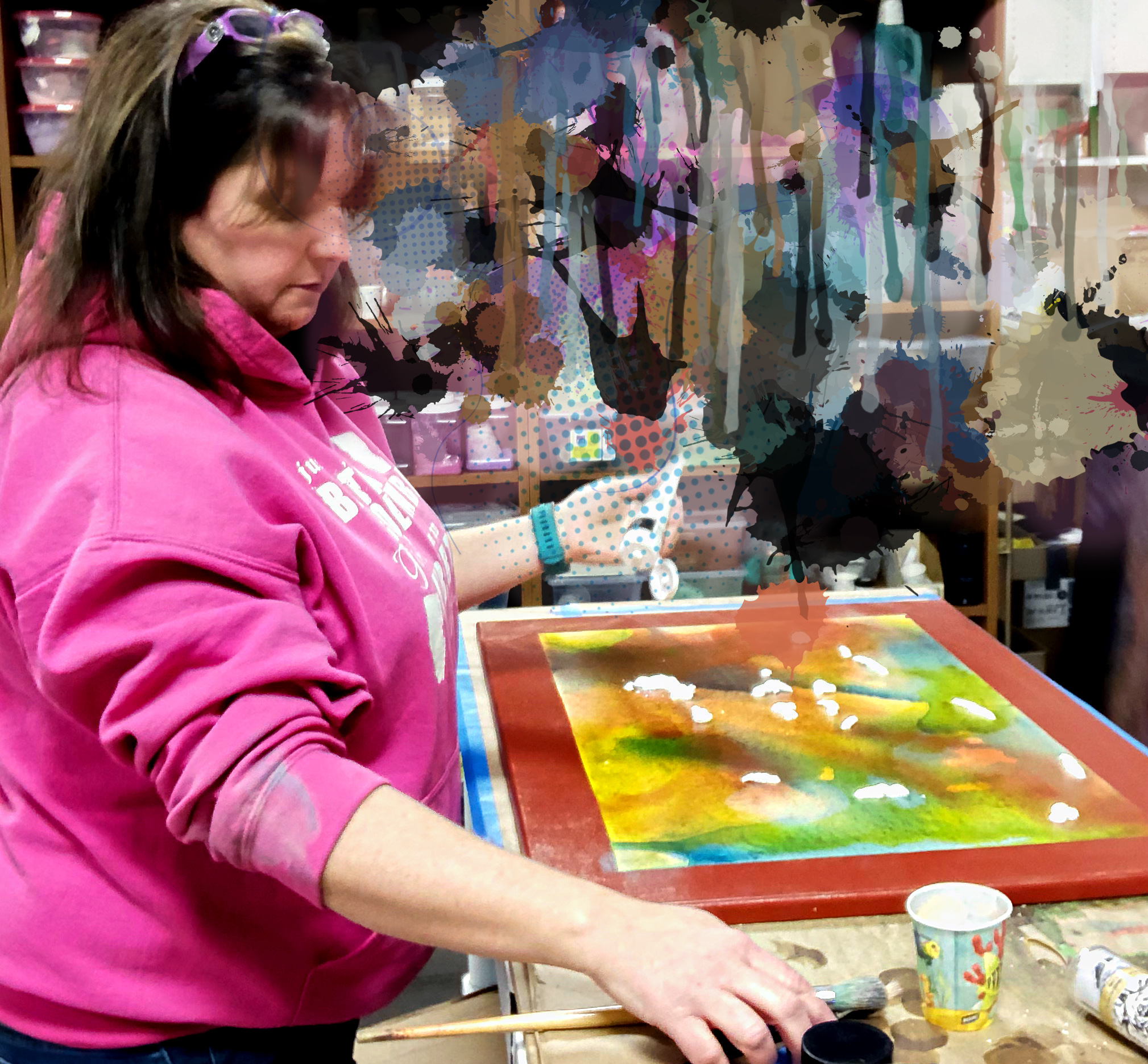 Deco Art White Acrylic and Gesso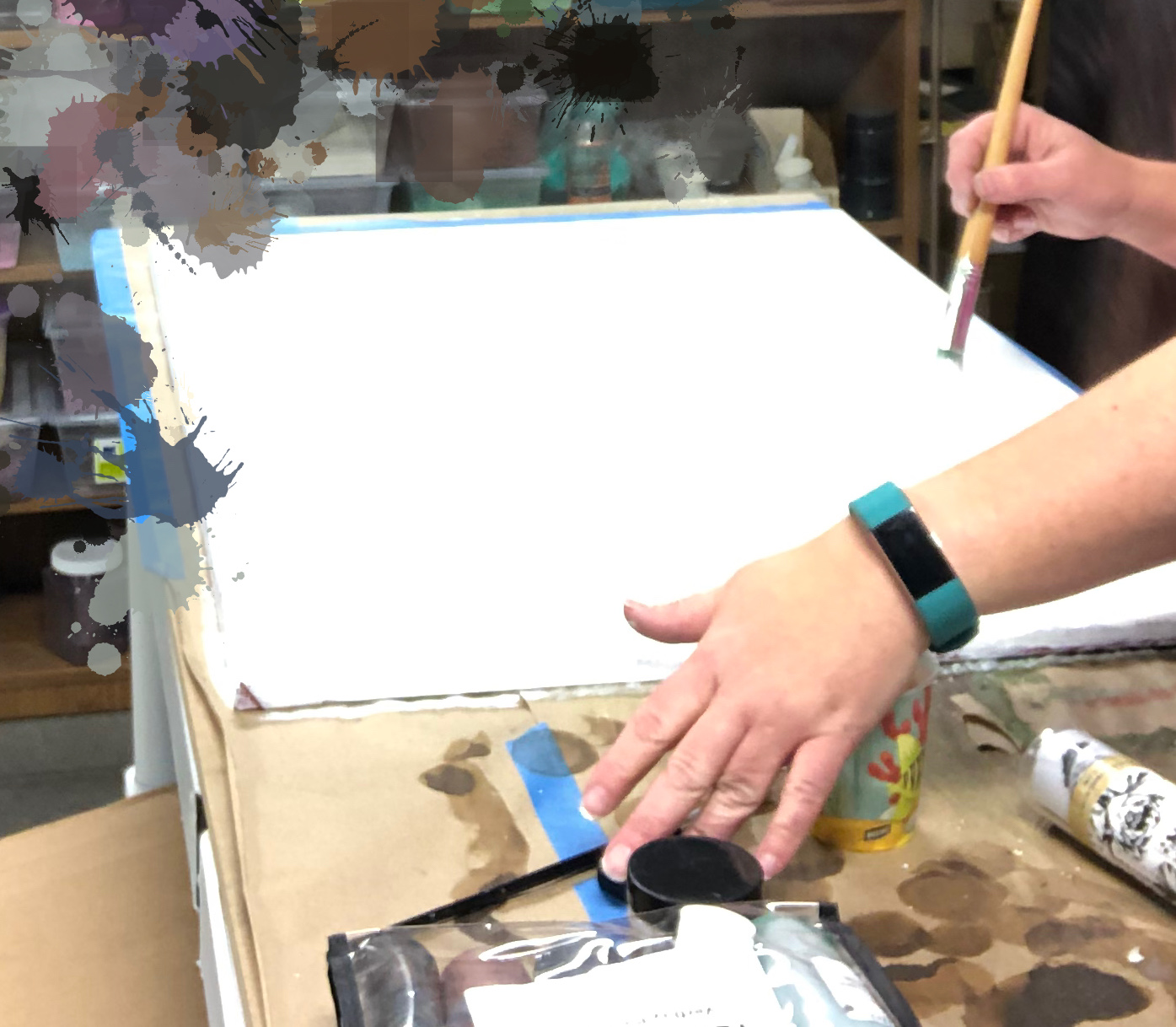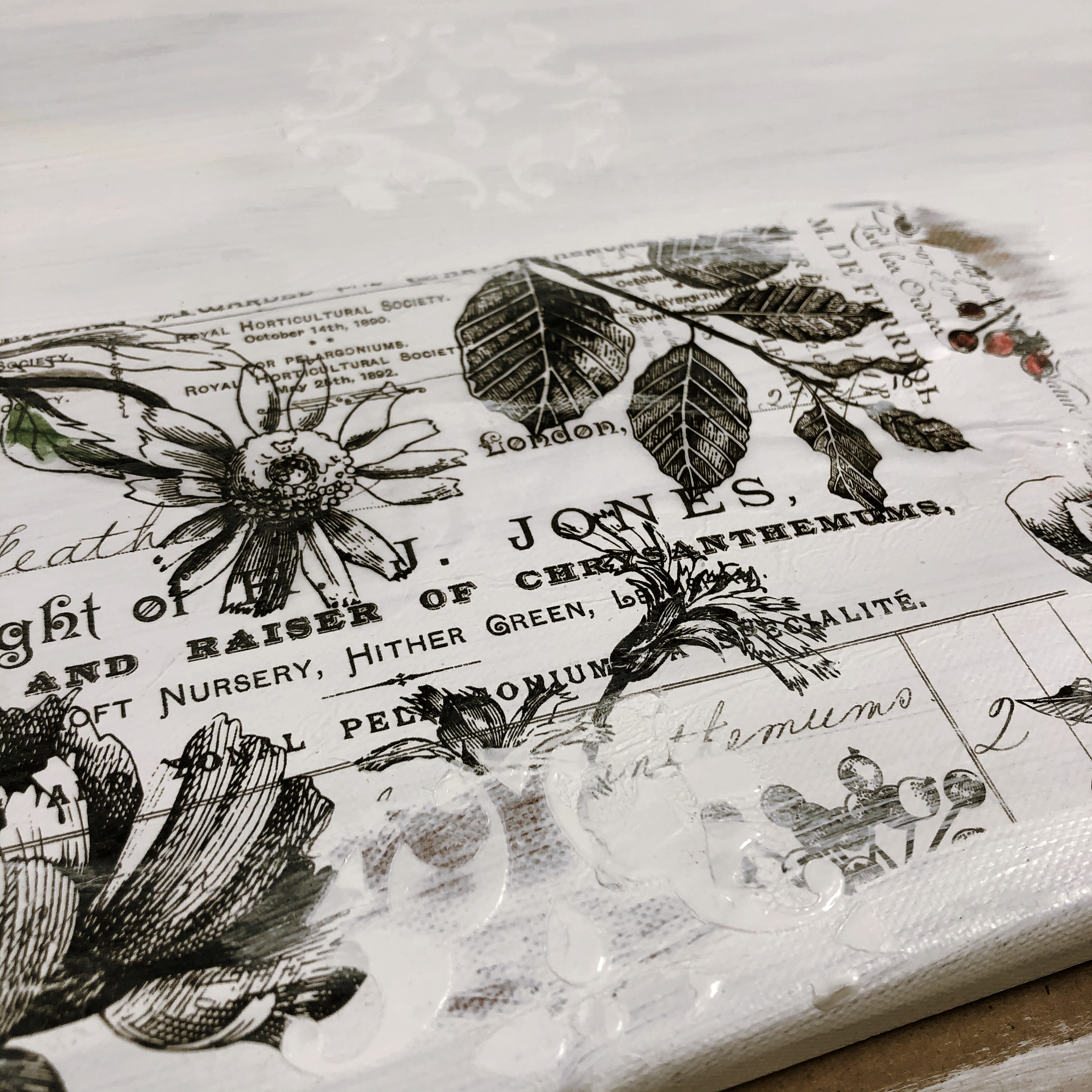 Tim Holtz Botanical Collage Paper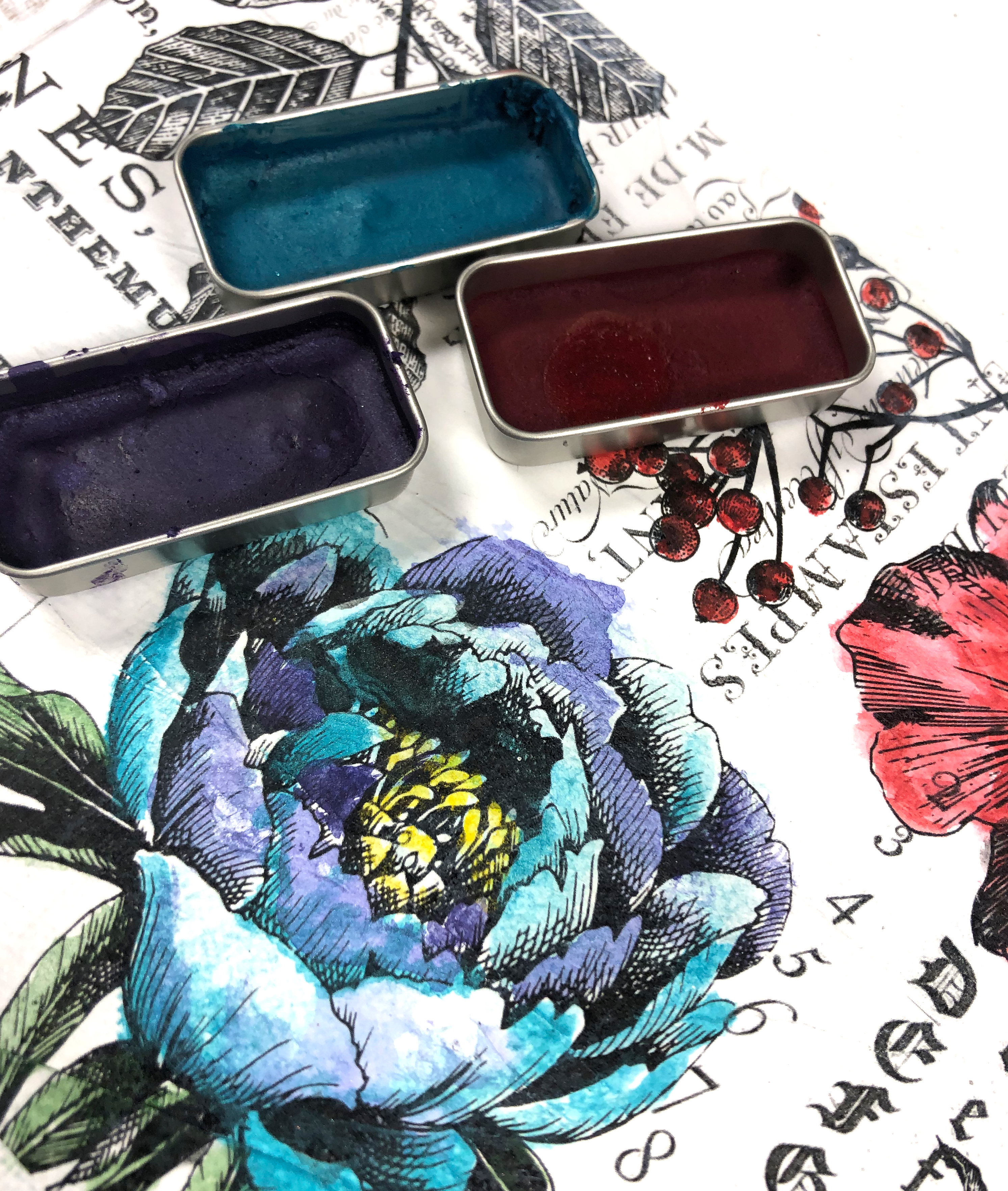 Glacé Heatset Watercolours on the tissue and the canvas
Distress Crackle Paste and Hexagon Stencil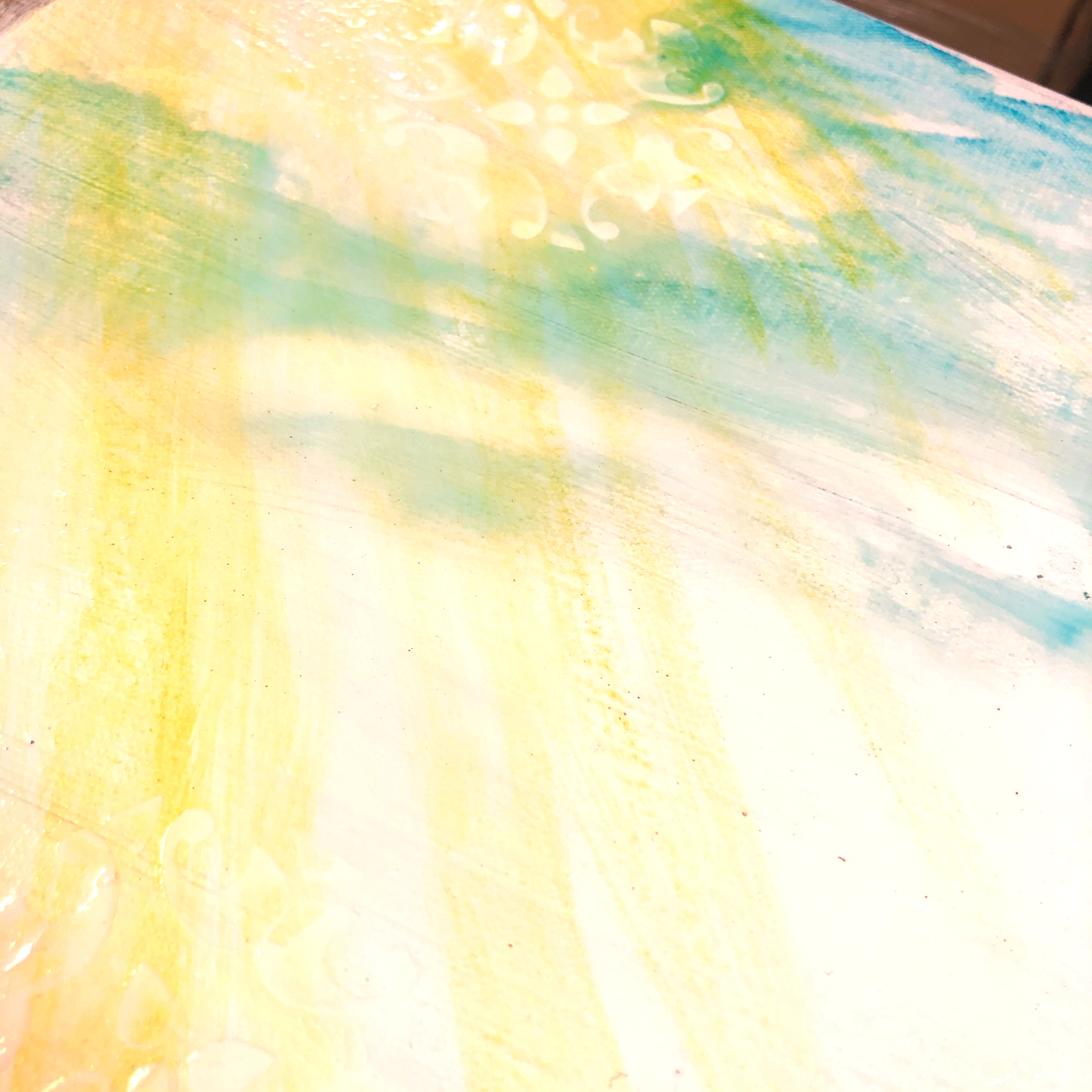 More Watercolour and heavy sprays of Water Mist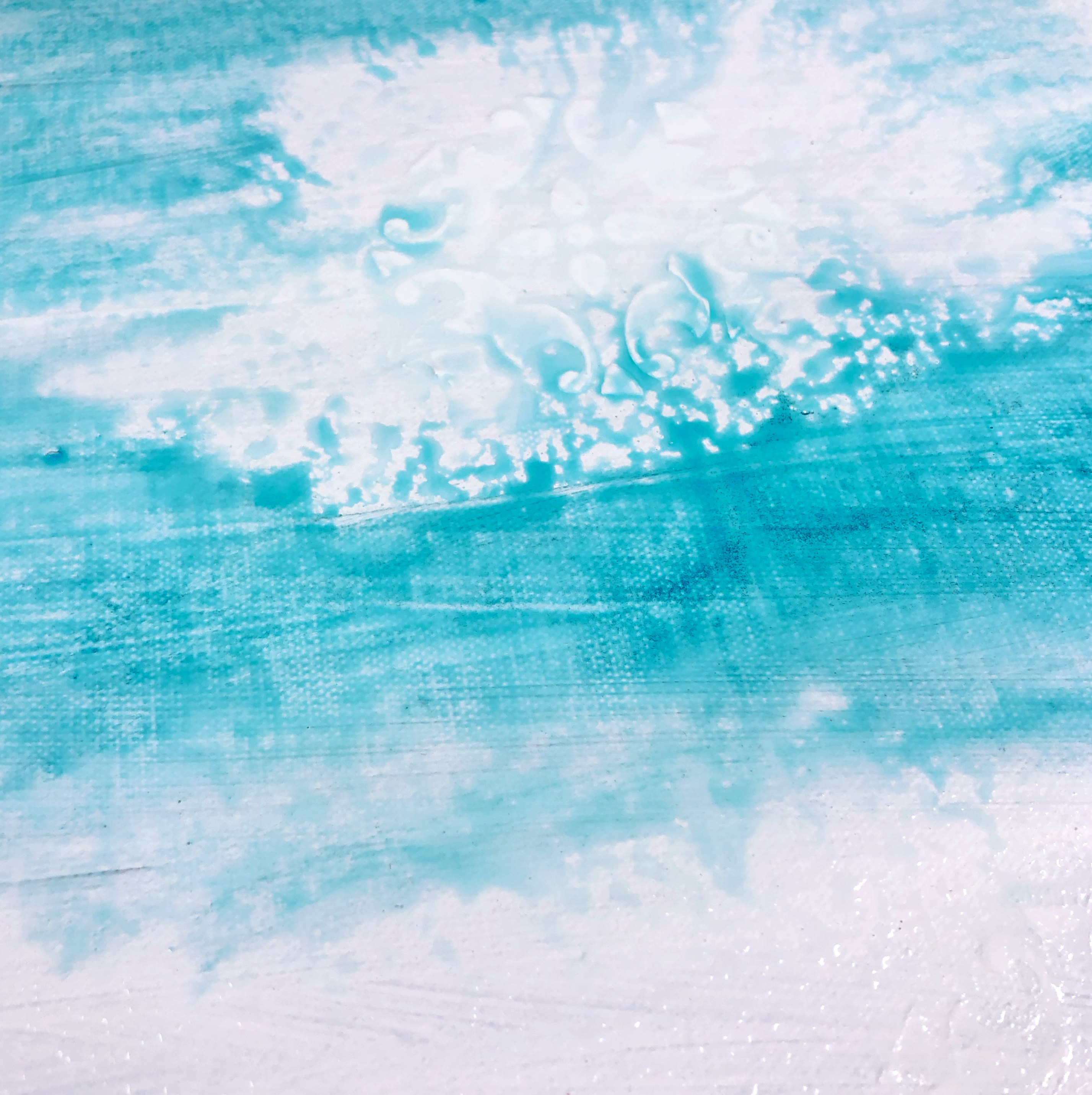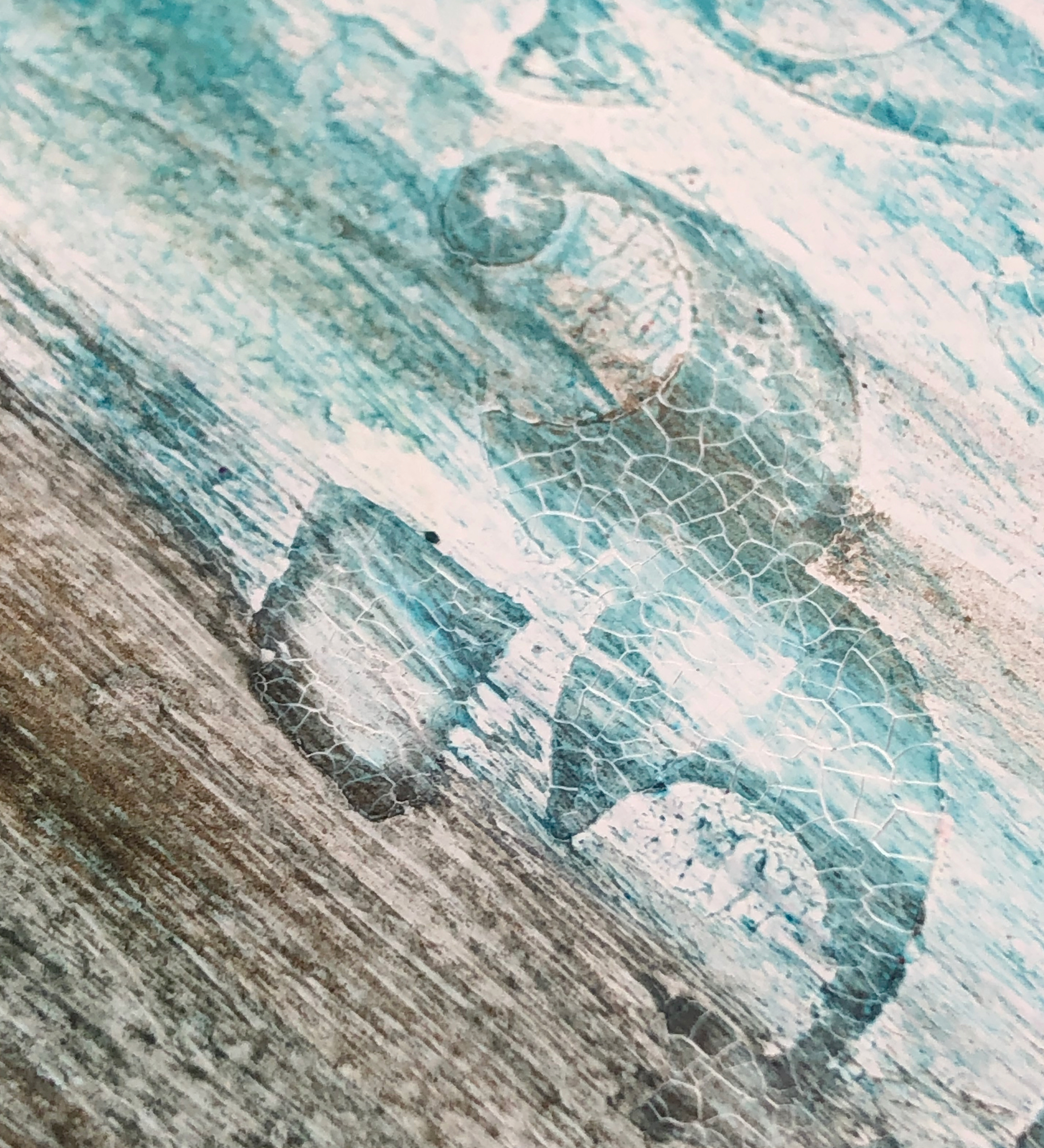 Using the VerDay add brush strokes over entire canvas.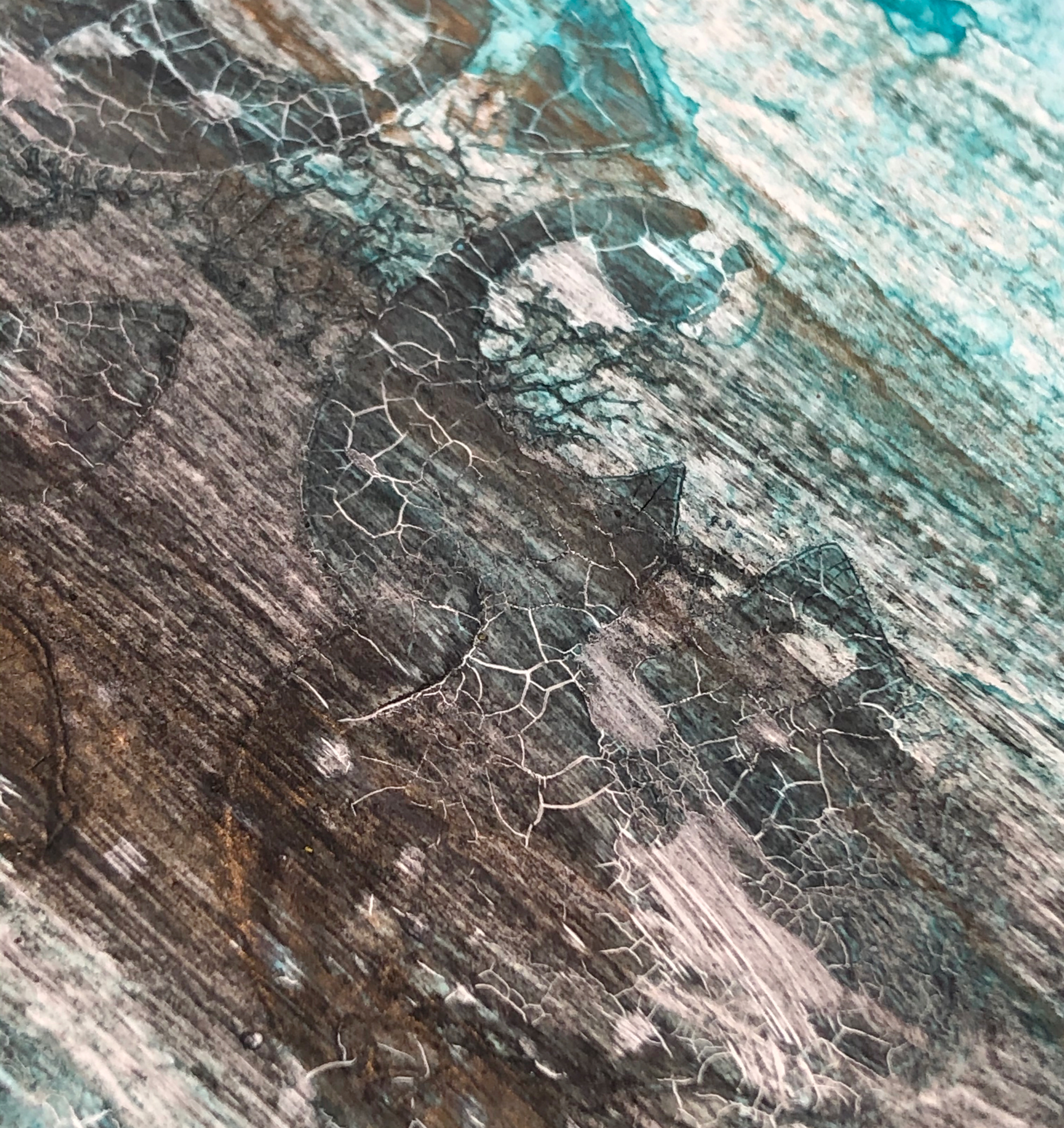 Using Emboss it Dabber with a paint brush, the Circle Tile Stencil and Clear embossing powder, I melted the frosted looking patches into clear windows, to resist the patina spray.
Spray the Patina chemical over and allow to dry - 24 hours really pulls the metallic in the VerDay to a multitude of beautiful patinas.
Items Used
StencilGirl Stencils: Circle Tiles 12x24, Hexagons Mini Printmaking
EC Products: Clear Gloss UT, Gxlacé paints
Relics and Artifacts: VerDay Kit
DecoArt: White acrylic paint
Ranger: Distress Crackle Paste, Emboss it Dabber, Tim Holtz Botanical Collage Paper
Dynasty: Paint Brushes
Pop over to see
Ann Barnes HERE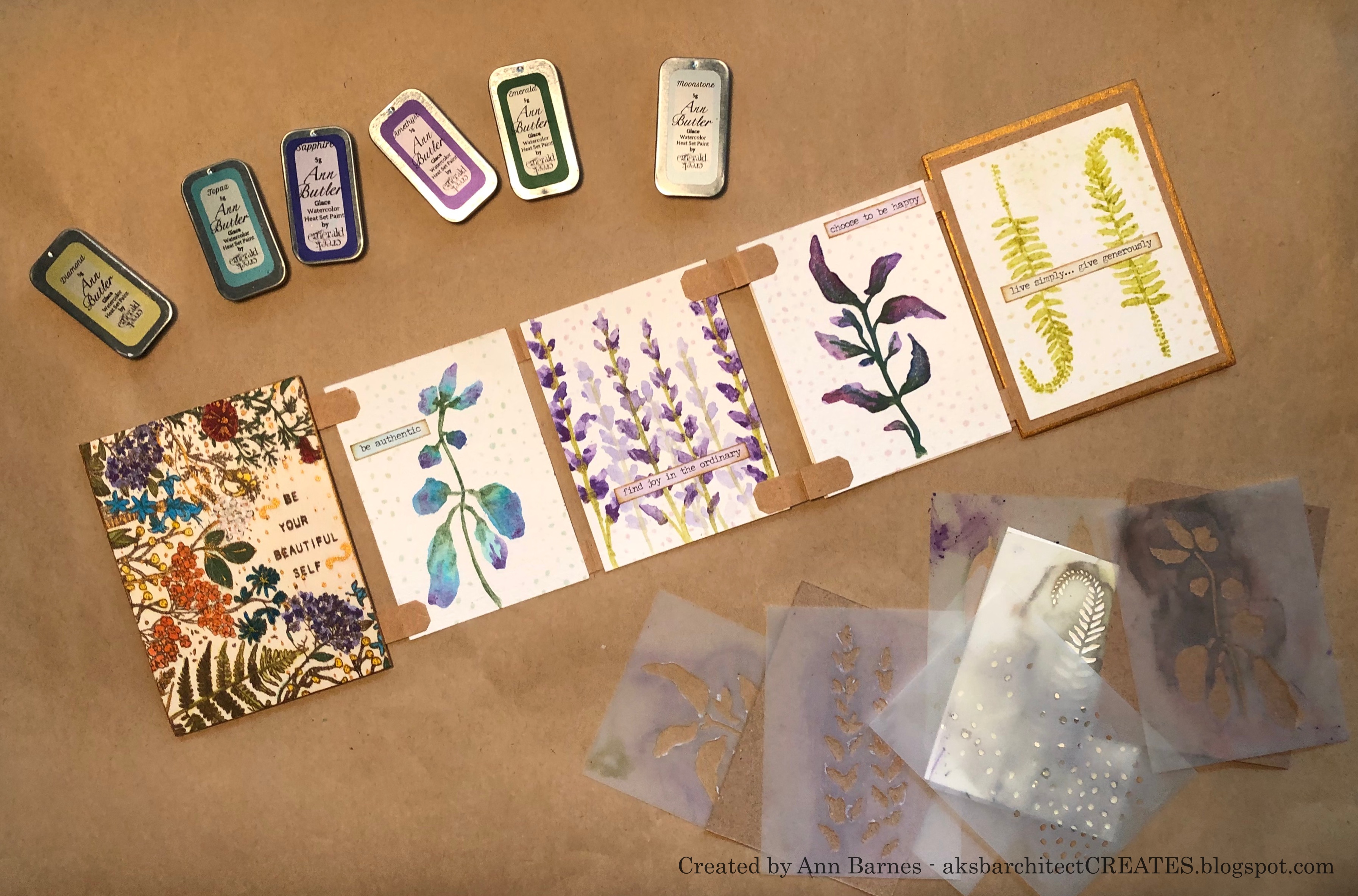 Katelyn Grosart HERE